.... um documentario daqueles que contam/mostram a realidade e fazem todos pensarem ao menos por 3 minutos para onde o planeta esta indo e o que sera de nos, mais uma vez. Imperdivel.
Estamos f.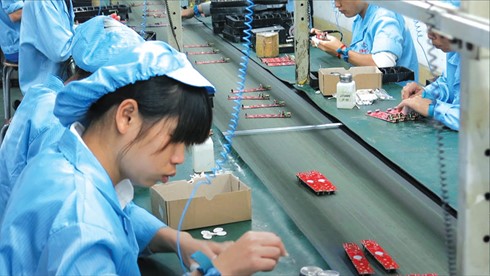 Death by Design
China | 2016 | 73 minutes | Sue Williams
With the world addicted to constantly shrinking electronic devices, unintended consequences have come to the fore, including deadly environmental and health issues that are approaching the tipping point between consumerism and sustainability.
How many electronic devices do you have? How often do you upgrade your phone? What do you do with your old electronic devices? The answers may not mean much to the average consumer, but they point to a worldwide disaster that is bigger than any one person's relation to their smartphone. The cataclysmic effects of massive industrialization are impossible to ignore: Companies discharge waste into lakes and rivers, poisoning populations that can do little to fight back; employees at manufacturing plants suffer from poor working conditions and punishingly low pay, leading many to attempt suicide; defunct electronic equipment is hazardously deposited in rural Asian communities, leading to enormous amounts of pollution. Death by Design seeks to open your eyes to the environmental and human cost of the Information Age by checking in on experts and civilians alike around the world, most notably chronicling lawsuits in Silicon Valley and New York that sought damages from cancer-causing companies, and exclusive footage from the inside of Foxconn, a city-sized production base in Shenzhen, China. But all is not necessarily lost, as the documentary spotlights such companies as iFixit, the world's largest online repair manual, run by two "reluctant capitalists," and Dublin-based iAMECO, which assembles computers out of wood and other recycled materials.

Director Biography
Sue Williams is an American director and producer, though her films often take an international theme and interest, particularly in China. She's written, directed, and produced several documentaries covering the Chinese Revolution and subsequent years under Mao as well as TV pieces surrounding famous figures of American history.

Director:
Sue Williams
Principal Cast:
Ted Smith, Ma Jun, Kyle Wiens, Luke Soules, Paul Maher
Premier Status:
World Premiere
Country:
China, Ireland
Year:
2016